gurumB GmbH supplies functional masks(KN95/FFP2), medical/dental mask and protective clothing in response to COVID-19 which is currently being spread worldwide. If you want to get the best product that is officially certified for safety, please contact us at any time.
Medical Face Mask / Dental Mask
Specifications: flat fold, ear loop, 17cm×10cm
Components and Materials: This product consists of non-woven mask body, nose clip, and mask belts.
Certification: CE, ISO; Test by Nelson Laboratories

KN95 / FFP2 Mask
Specifications: foldable, ear loop, 17cm×10cm
Certification: CE, EN149:2001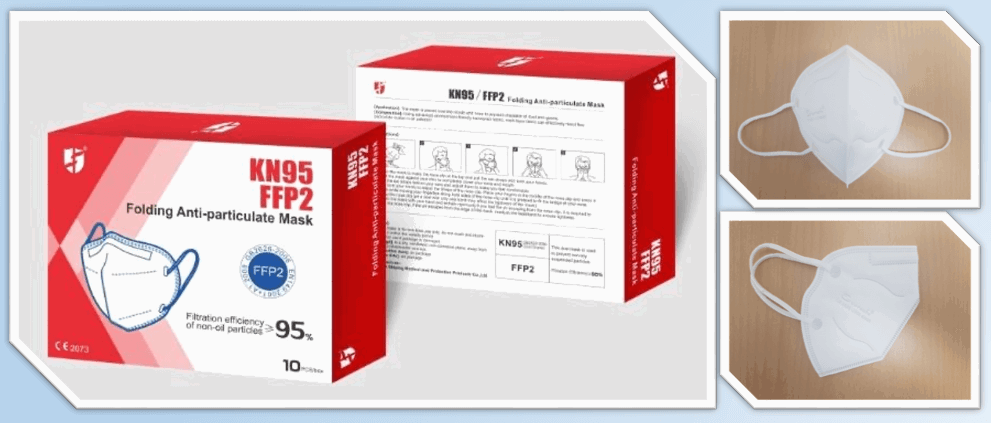 General Protective Clothing
General protective clothing is made of fabric coated by breathable film to assure
protective and breathable properties. It protects user from sweat, dust, bacteria, blood, and the like.
Also it is static electricity proof (->antistatic), and safe when handling flammable materials.
*Applications : Medical and pharmaceutical industry, resin treatment, elimination of wastes,
general production process, removing/treating asbestos, work with dust

Protective clothing for organic compounds
Organic compounds protective clothing against organic compounds is a lamination of PE film or highly chemically resistant film with PP non-woven fabric, designed for protection from virus, bacteria, and various pathogens from blood. It is also static-electricity proof, that can assure safety when handling flammable materials.
*Applications : Treatment of chemical substance from oil, treatment of chemical wastes, tank cleaning, coating

Diagnostic Kit (Test Kit)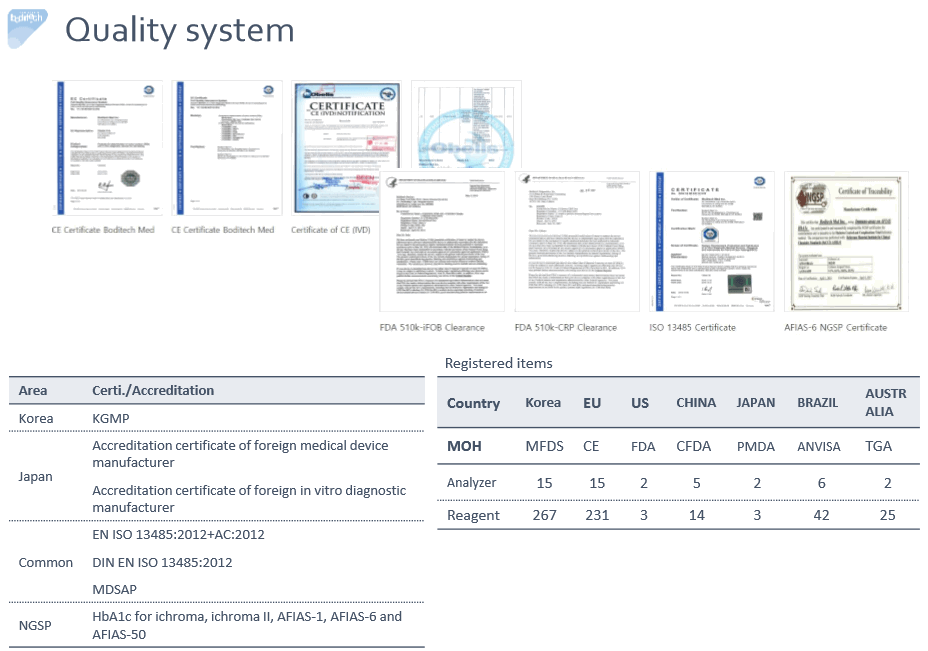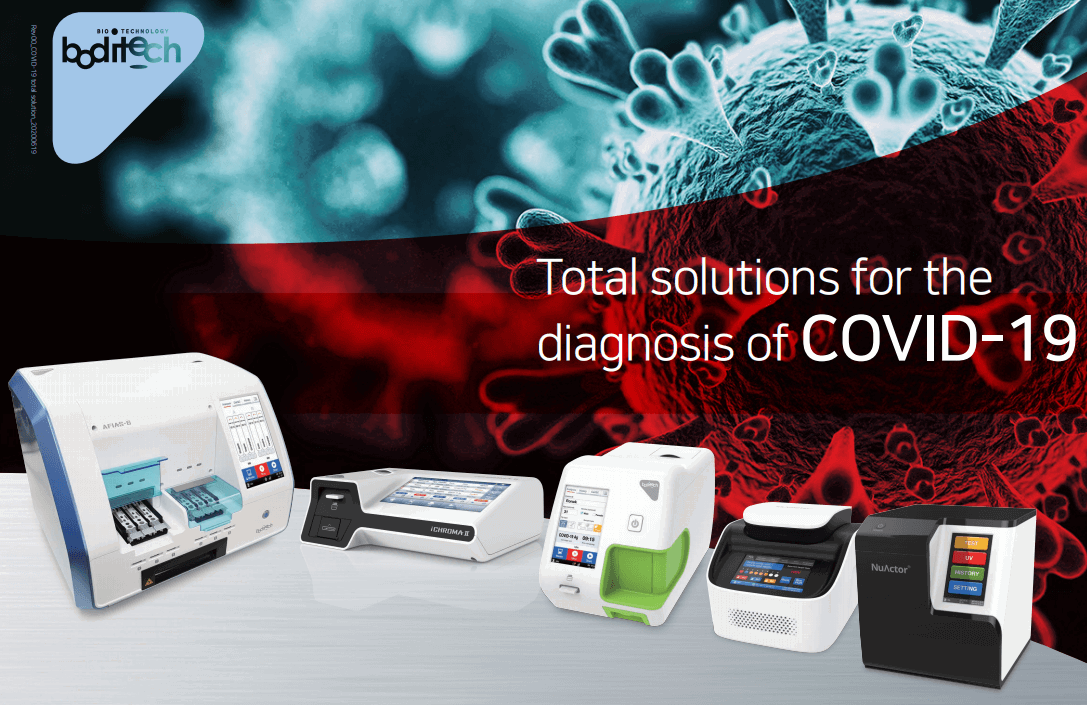 ichroma COVID-19 Ag test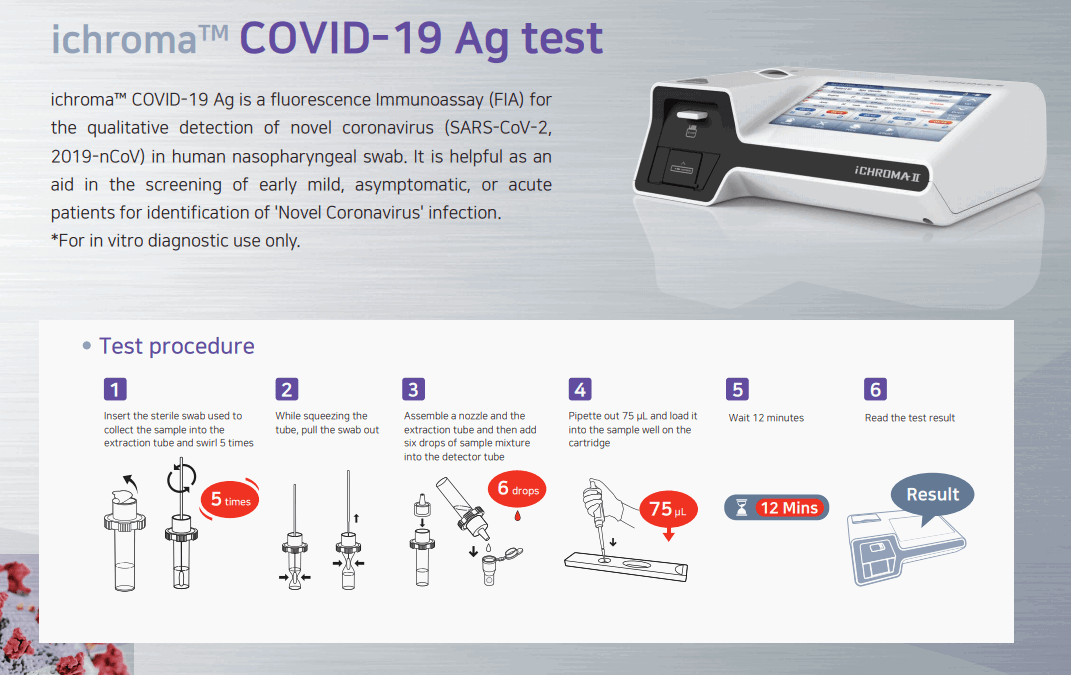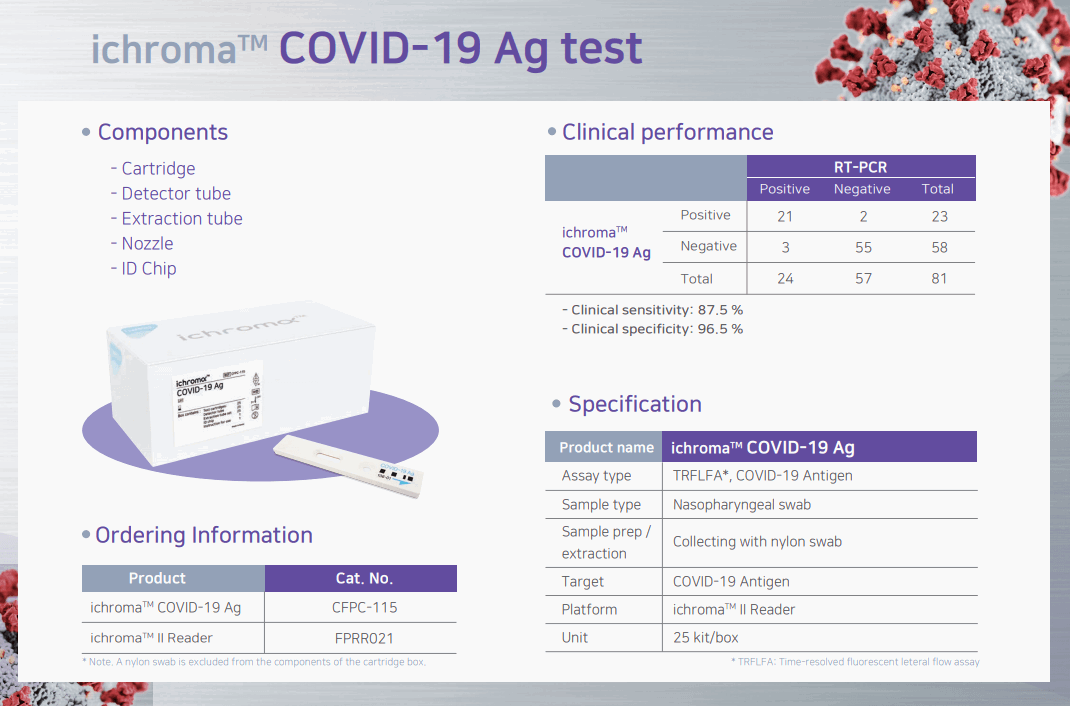 AFIAS COVID-19 Ag test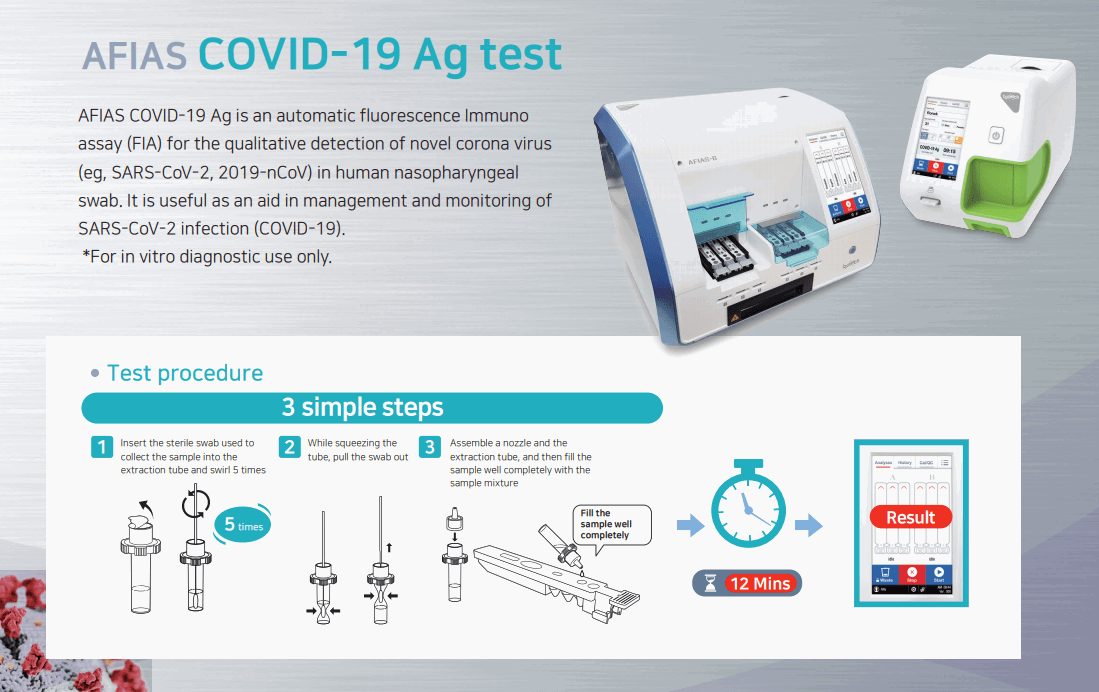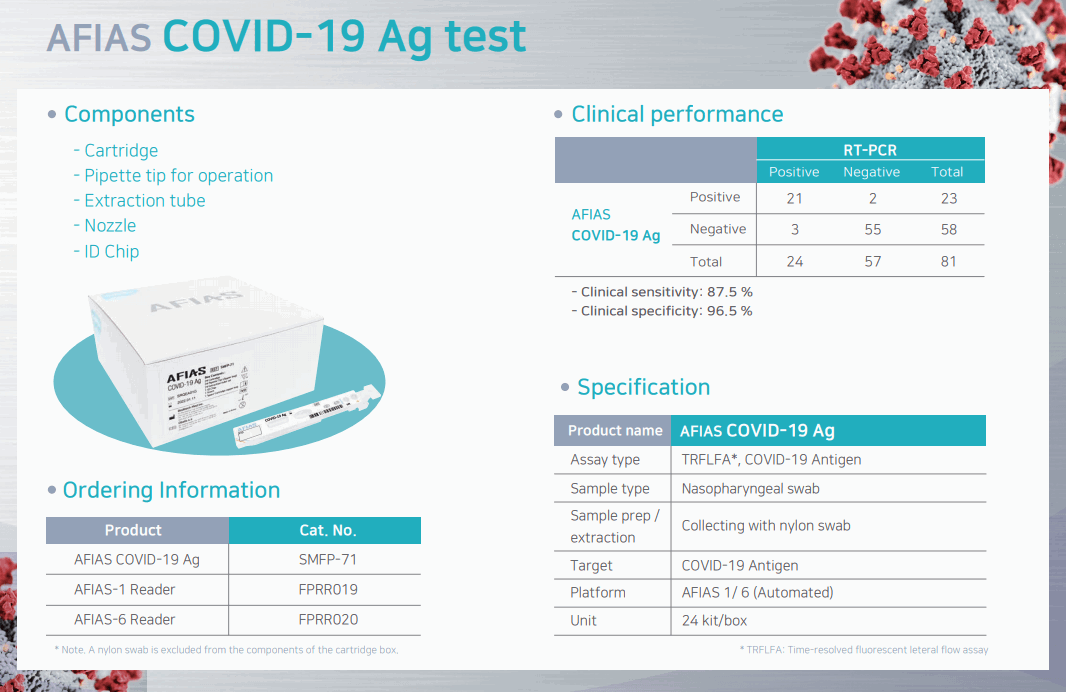 ichroma COVID-19 Ab test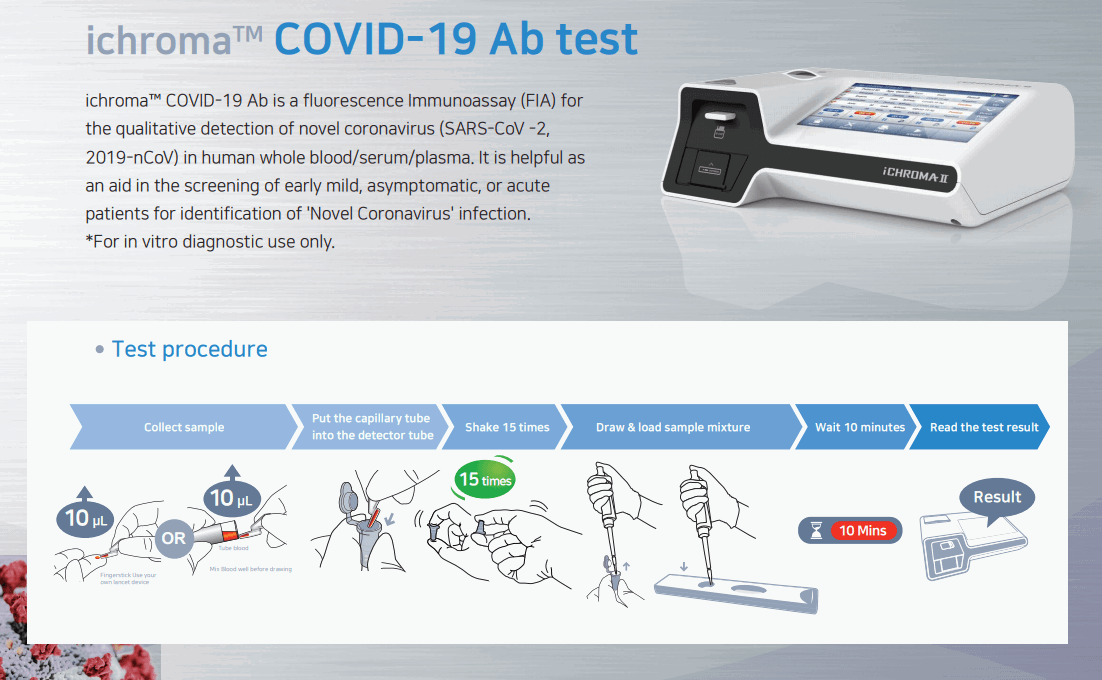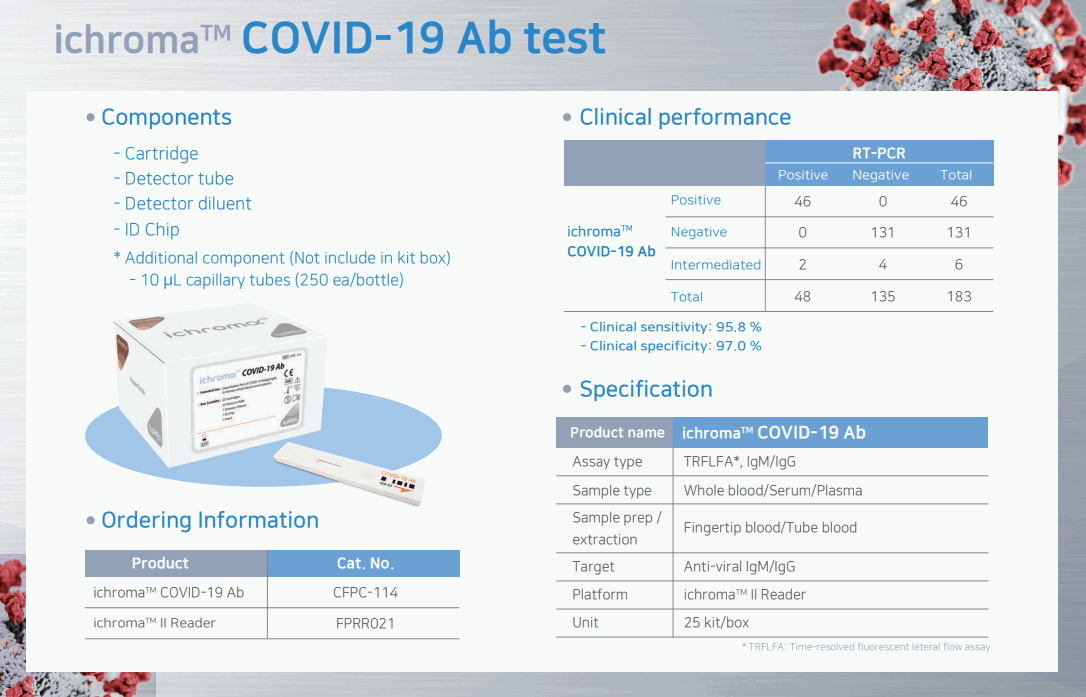 AFIAS COVID-19 Ab test